---
---
2018 Annual Clearwood Easter Egg Hunt
Cake Walk Donations
The Member Activities Committee is looking for donations for the Cake Walk that will be taking place during our 2018 Annual Easter Egg Hunt on March 24th.
Cakes, brownies, cookies, etc. would be greatly appreciated. We ask if goodies are homemade, if possible, please list any allergens contained in the items (nuts, wheat, etc.) to ensure all our children are safe should they have an allergy.
If you would like to donate or have additional questions, please contact Mariel Lindblad at mlindblad0@gmail.com.
Thank you and we look forward to seeing everyone then!
For more information please email Emily Martin (Member Activities Committee Chair) at EMartin@clearwood.org
---
2018 Annual Clearwood Fishing Derby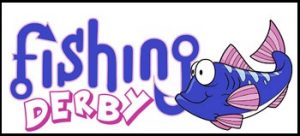 Planning for the 2018 Annual Clearwood Fishing Derby is well underway!
Saturday, April 28, 2018
Horseshoe Lake
Sign-in starts at 6:45am
7:00am – 2:00pm
Prizes will be awared for the tagged Lunker being caught and the first 2 longest fish caught
Refreshments will be served
Point of contact for this year's Fishing Derby is Jim Broden. He can be reached via email at james.a.broden@gmail.com.
Volunteers are needed for the following areas on the day of the Fishing Derby:
— sign in table (there are 4 shifts set up)
— refreshments table
— measurement of the fish caught
Please contact our Volunteer Coordinator, Wendi Broden, at wbroden@clearwood.org if you would like to volunteer in any of these areas.
A Few Notes of Importance:
There will be no fishing allowed on Horseshoe Lake the week before the Annual Fishing Derby. This is to ensure everyone has the same fair chance of winning prizes at the Derby, which kicks off the fishing season. Signs will be posted to remind residents when the no fishing restriction is in place the week before the Derby.
No boats will be allowed on the lake during the derby.
No fishing license is needed to fish Horseshoe Lake, so bring the whole family and join in on the fun!
**More details will follow as soon as they are available.**
---